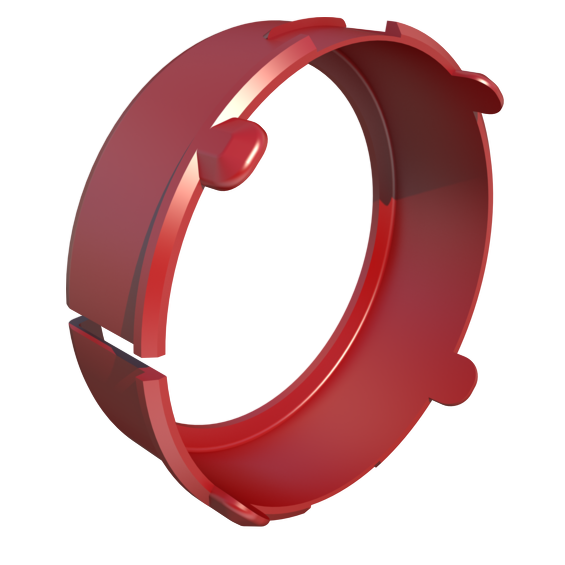 An AE34C duct accessory used to make airtight mechanical connections without tape or sealant. Must be used with an AE34C seal ring.
Modular manifolds, which can be used with all 6 duct types
Semi-rigid plastic ducts on a roll and airtight mechanical connections, which are extremely easy to install
Low system pressure loss due to radial design
Airtight (class D/ATC 2 up +/- 2000 Pa) thanks to mechanical connections, which minimises fan energy use and sound production
TÜV SÜD and ISEGA tested and certified, REACH compliant
Detailed information
This item must be used with an AE34C seal ring to connect the AE34C duct to the Air Excellent distribution boxes and its accessories and creates a class D/ATC 2 airtight connection up +/- 2000 Pa.
Product Name
Air Excellent AE34C Click Ring
Packaging / Trade length
81 mm
Packaging / Trade height
32 mm
Packaging / Trade width
81 mm
Temperature resistance (min.)
-20 °C
Temperature resistance (max.)
60 °C