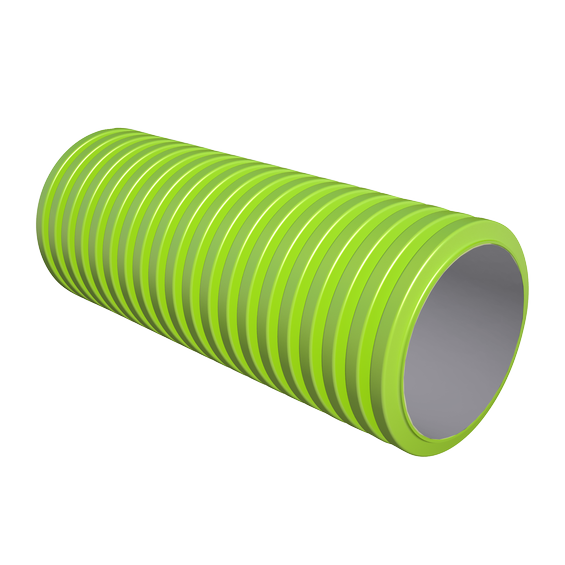 An Air Excellent semi-rigid plastic duct DN75/63mm without any additives.
Modular manifolds, which can be used with all 6 duct types
Semi-rigid plastic ducts on a roll and airtight mechanical connections, which are extremely easy to install
Low system pressure loss due to radial design
Airtight (class D/ATC 2 up +/- 2000 Pa) thanks to mechanical connections, which minimises fan energy use and sound production
Detailed information
This semi-rigid/bendable plastic duct is made of virgin PE to ensure its quality and durability and has a high-density outer layer with a ring stiffness of 7.85 kN/m2 in accordance with ISO 9969 and a smooth inner surface. It is easy to cut with a knife.
Product Name
Air Excellent AE34C Semi-Rigid Duct 50m
Length gross
50 m / 50000 mm
Base unit packaging
Unpacked
Temperature resistance (min.)
5 °C
Temperature resistance (max.)
60 °C
Installation temperature (max.)
50 °C
Installation temperature (min.)
5 °C