Haelix Rondo Valve 125mm
Article number: 188060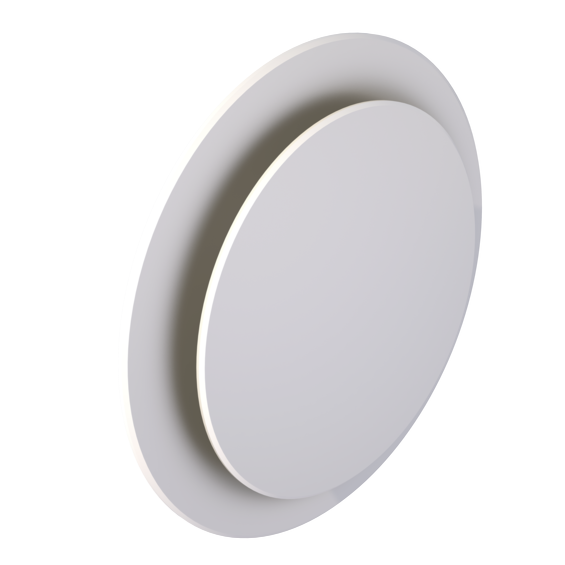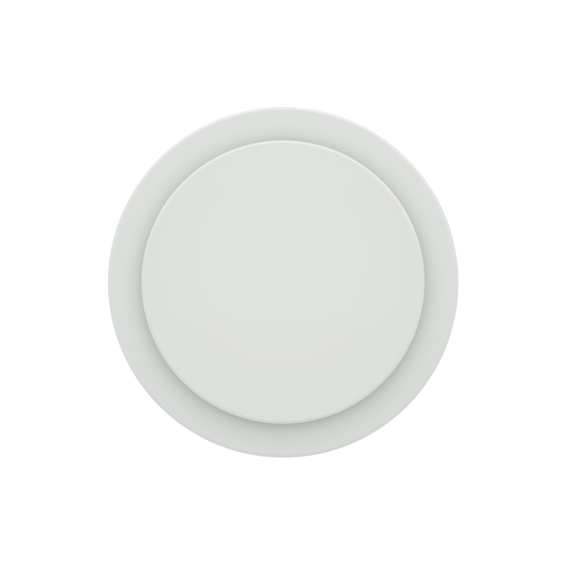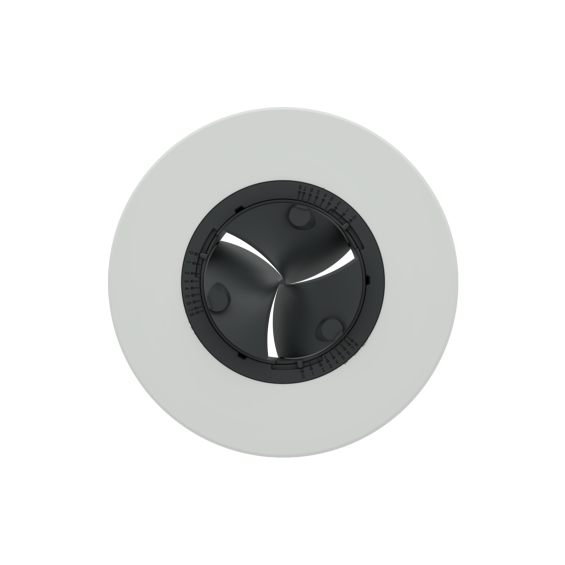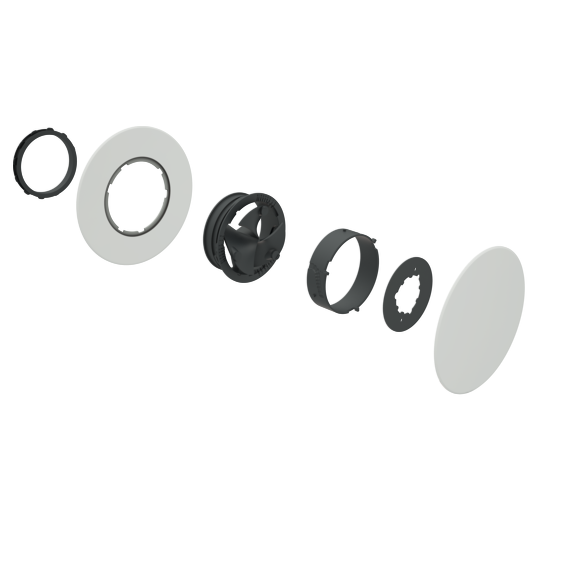 A stylish and high performance design extract and supply valve DN125 (RAL 9016), which can be inserted into the Air Excellent valve adaptors.
For both air supply and extract
Contemporary design
Paintable
Easy installation
Easy adjustment with 9-step air flow restrictor
Low pressure drop
Low sound level
Flange to prevent dust deposits
Detailed information
The Haelix valve, with its contemporary design, is the final touch to any residential ventilation system. It is available in both a round and square version and fits into ductwork DN125mm. It has been designed to make use of the so-called Coanda effect to optimise the distribution of air and it has a flange to prevent dust deposits on the ceiling. Haelix has a 9-step air flow restrictor, but when used with Air Excellent only needs to be inserted into the valve adaptors because the airflow is set by using the internal air restrictor rings in or external air restrictor valves on the distribution boxes.
Product Name
Haelix Rondo Valve 125mm
Comm. Dimension
125 mm / 50 x 100 mm / 60 x 130 mm / 75 mm / 90 mm
Airflow direction
Supply / extract
Packaging / Trade length
255 mm
Packaging / Trade height
65 mm
Packaging / Trade width
240 mm
Temperature resistance (min.)
5 °C
Temperature resistance (max.)
60 °C