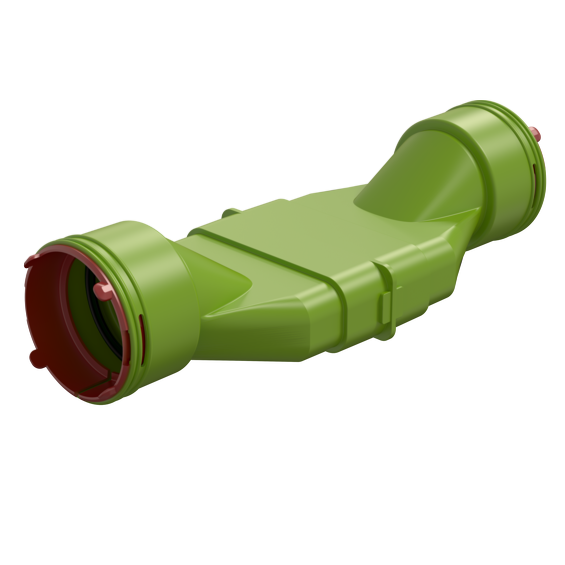 An AE48C duct accessory used to connect AE48C ducts. Use 2 AE48C seal rings and 2 AE48C click rings to connect the ducts to it.
Modular manifolds, which can be used with all 6 duct types
Semi-rigid plastic ducts on a roll and airtight mechanical connections, which are extremely easy to install
Low system pressure loss due to radial design
Airtight (class D/ATC 2 up +/- 2000 Pa) thanks to mechanical connections, which minimises fan energy use and sound production
Detailed information
This item can be used to connect 2 AE48C ducts without increasing their height.
Product Name
Air Excellent AE48C - 45CS - AE48C Crossing Kit
Airflow direction
Supply / extract
Packaging / Trade length
416 mm
Packaging / Trade height
95 mm
Packaging / Trade width
200 mm
Temperature resistance (min.)
-20 °C
Temperature resistance (max.)
60 °C